IN PROGRESS April 2020
Here are some of my local butterflies, moths and caterpillars.  Trying to match caterpillar with flying adult is not easy!  But for the record, these are some that I have found in Capertee Valley in NSW, Australia.
Note that butterflies have knobs on the end of their antennae, moths do not.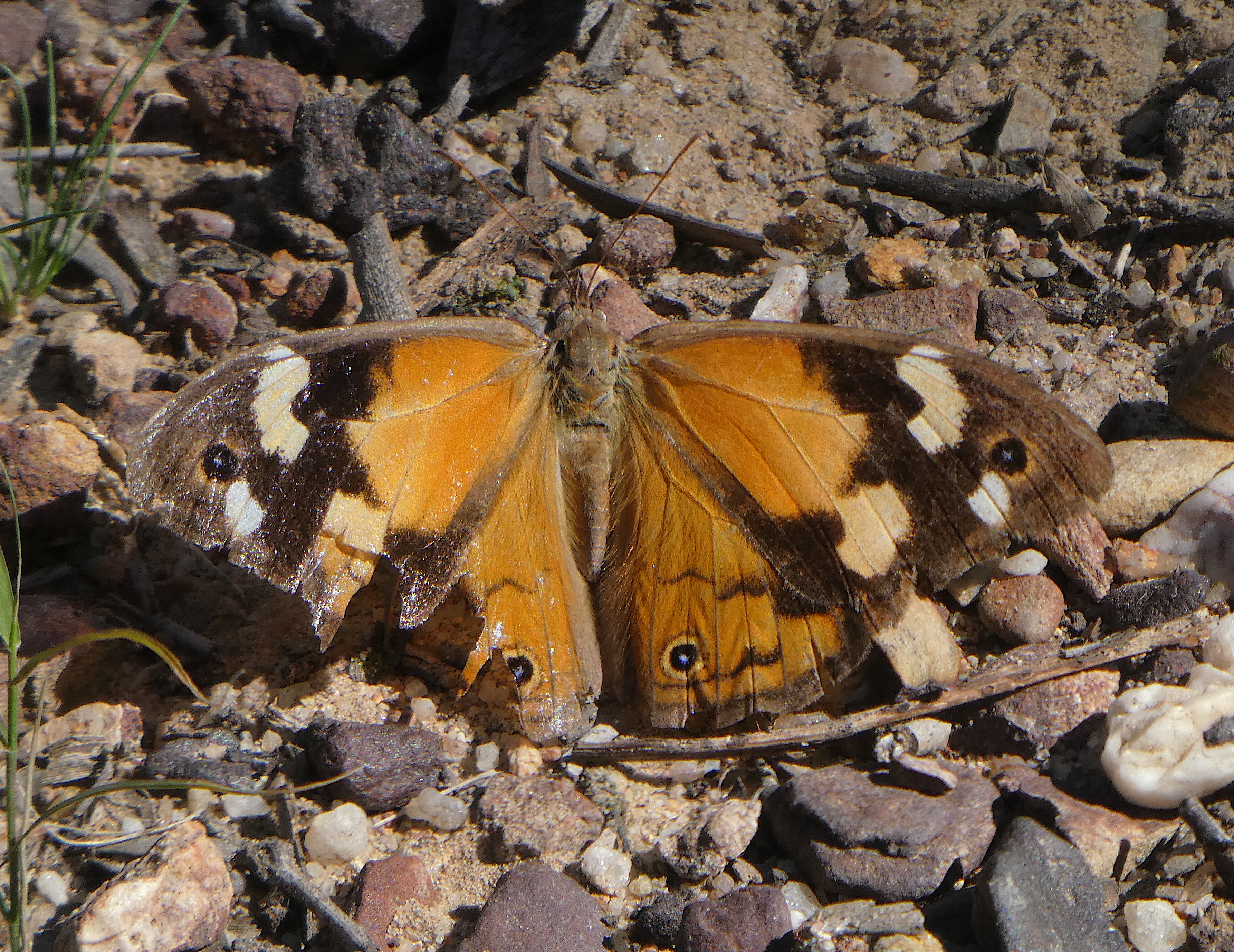 a tattered Common Brown Butterfly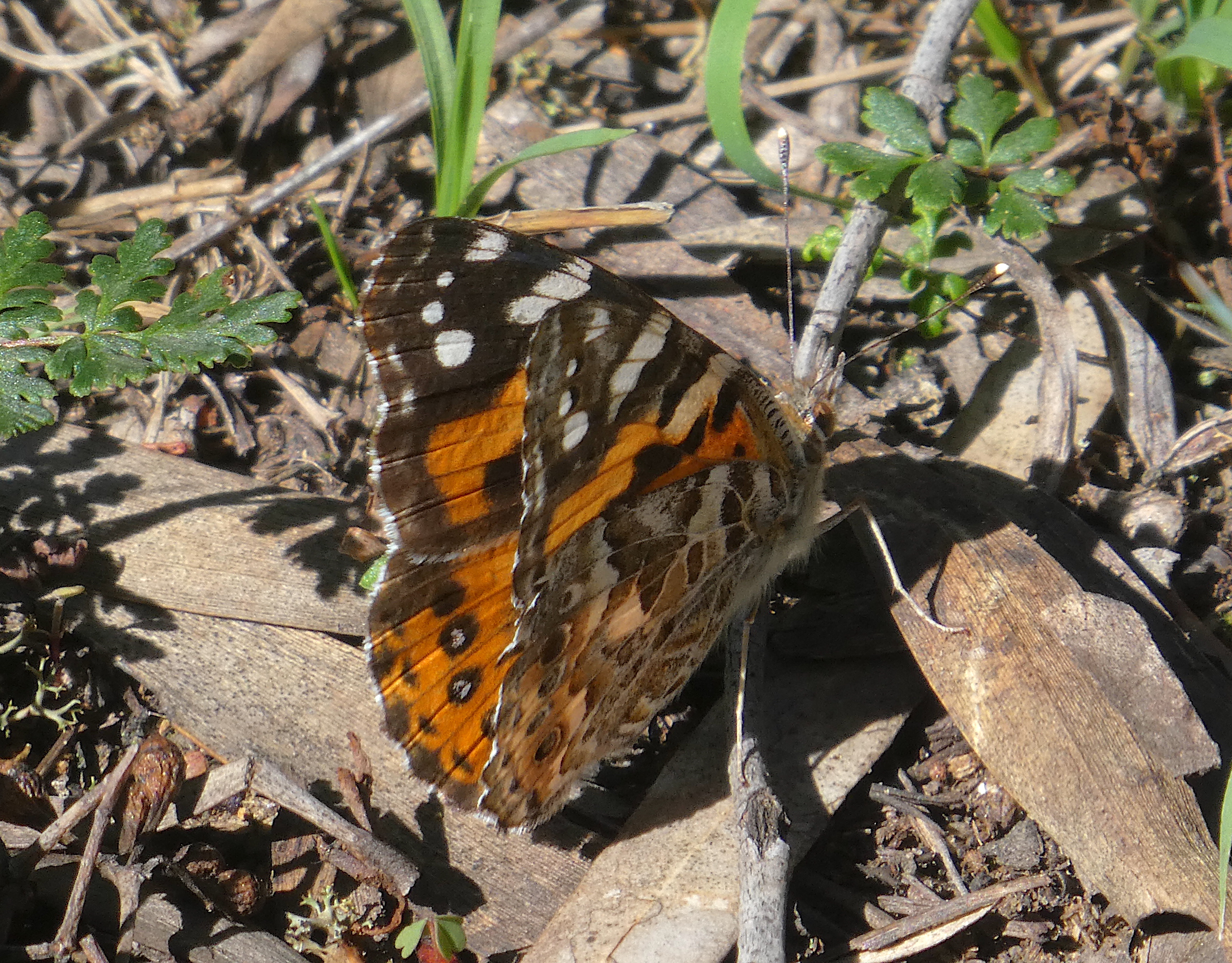 Painted Lady butterfly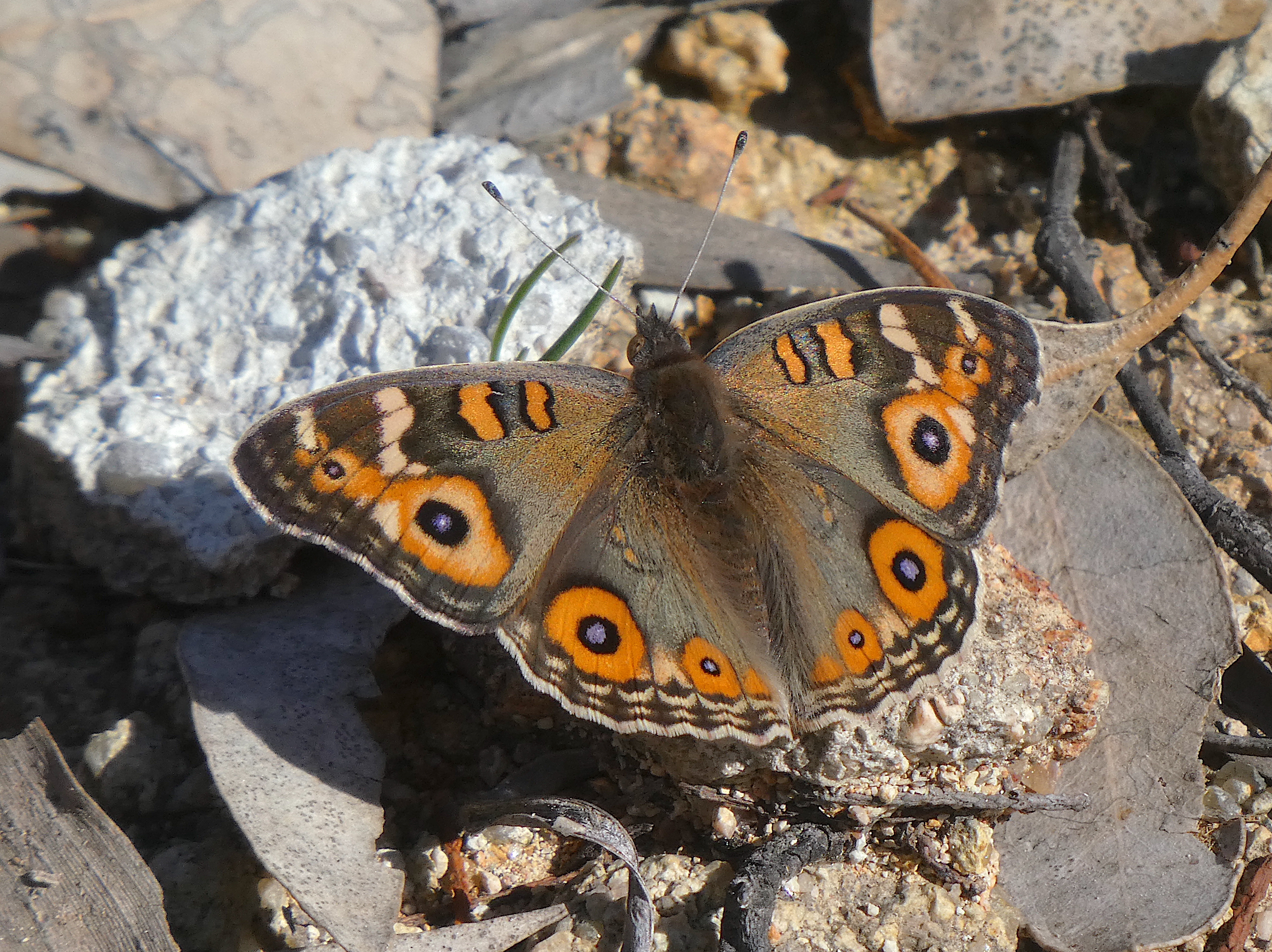 Meadow Argus butterfly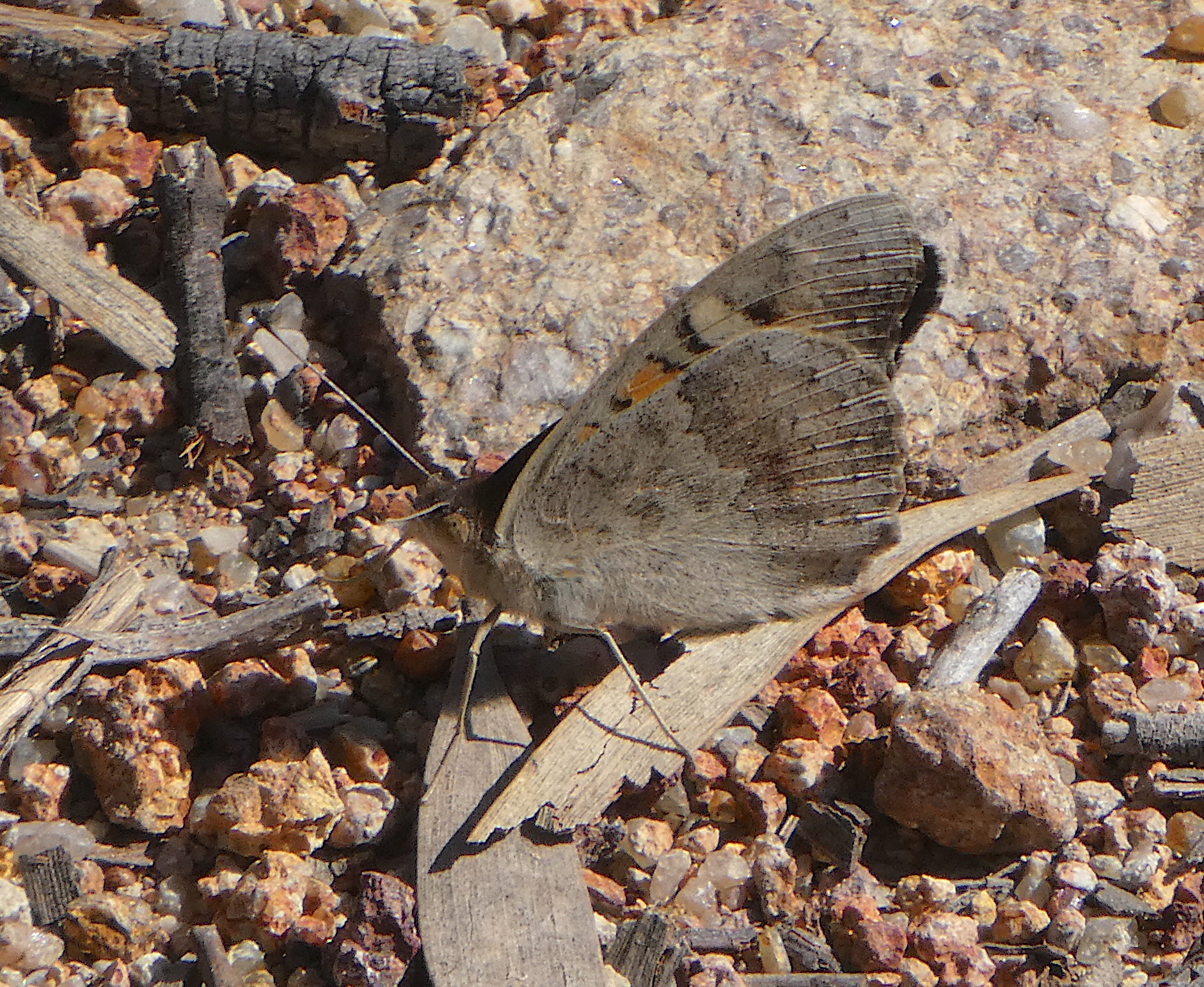 Meadow Argus butterfly side view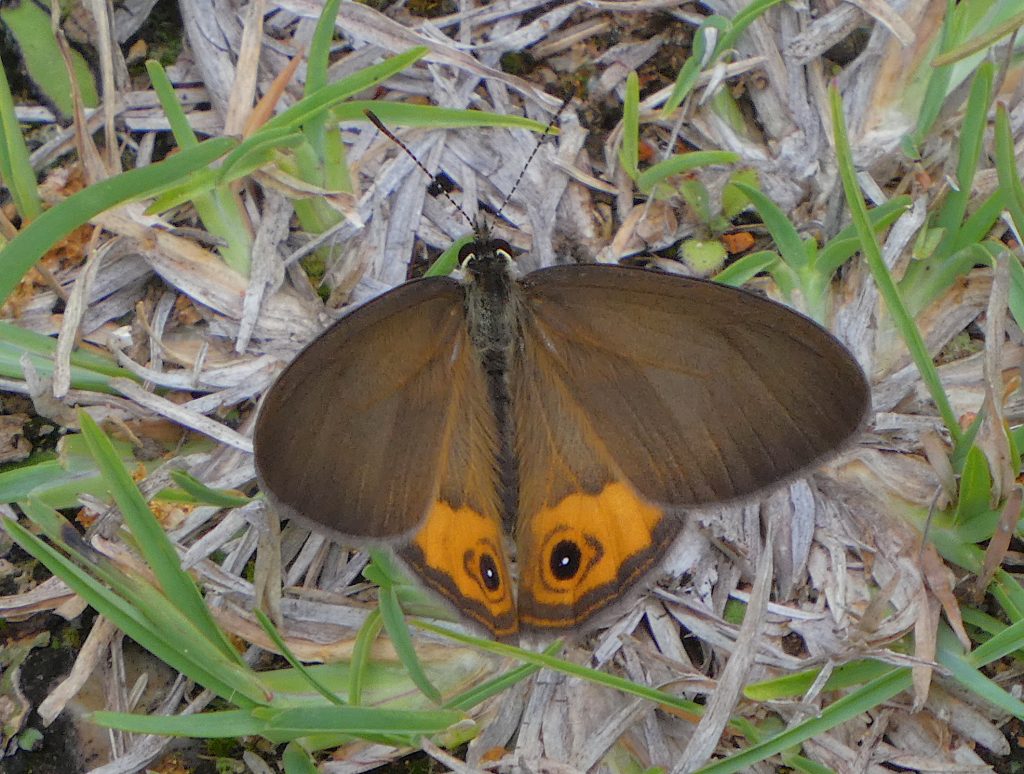 Dingy Ringlet Hypocysta pseudirius butterfly, small in size, top view (14 Oct 2021)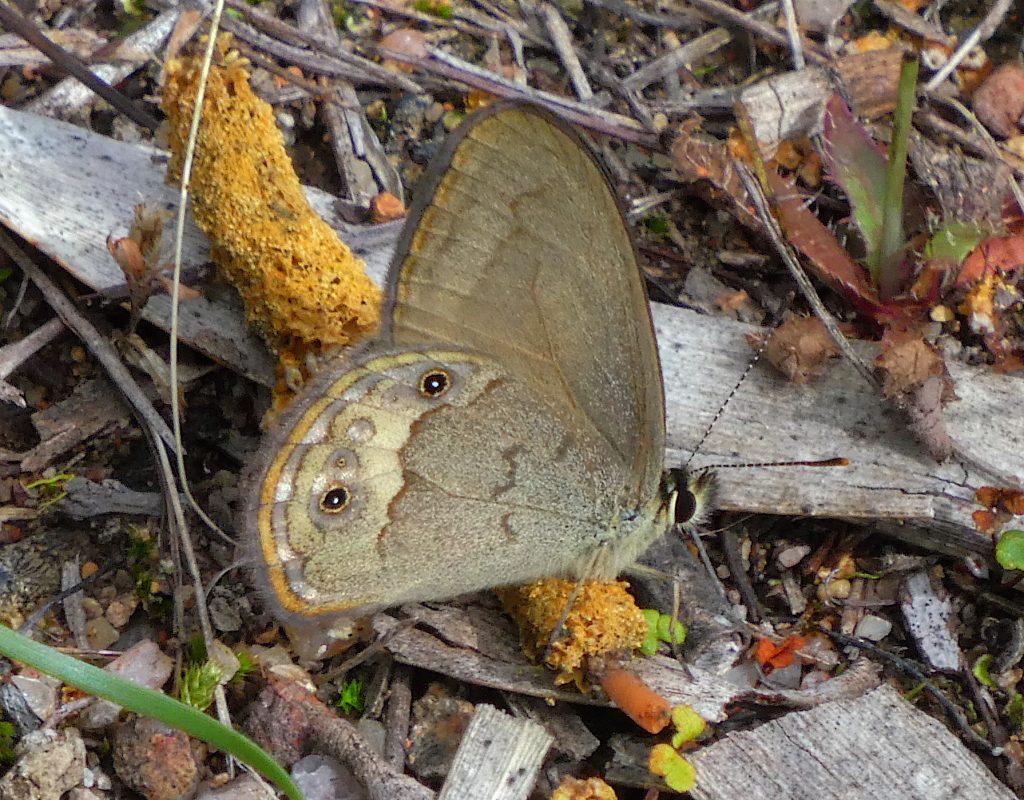 Dingy Ringlet Hypocysta pseudirius butterfly, small size, side view (14 Oct 2021)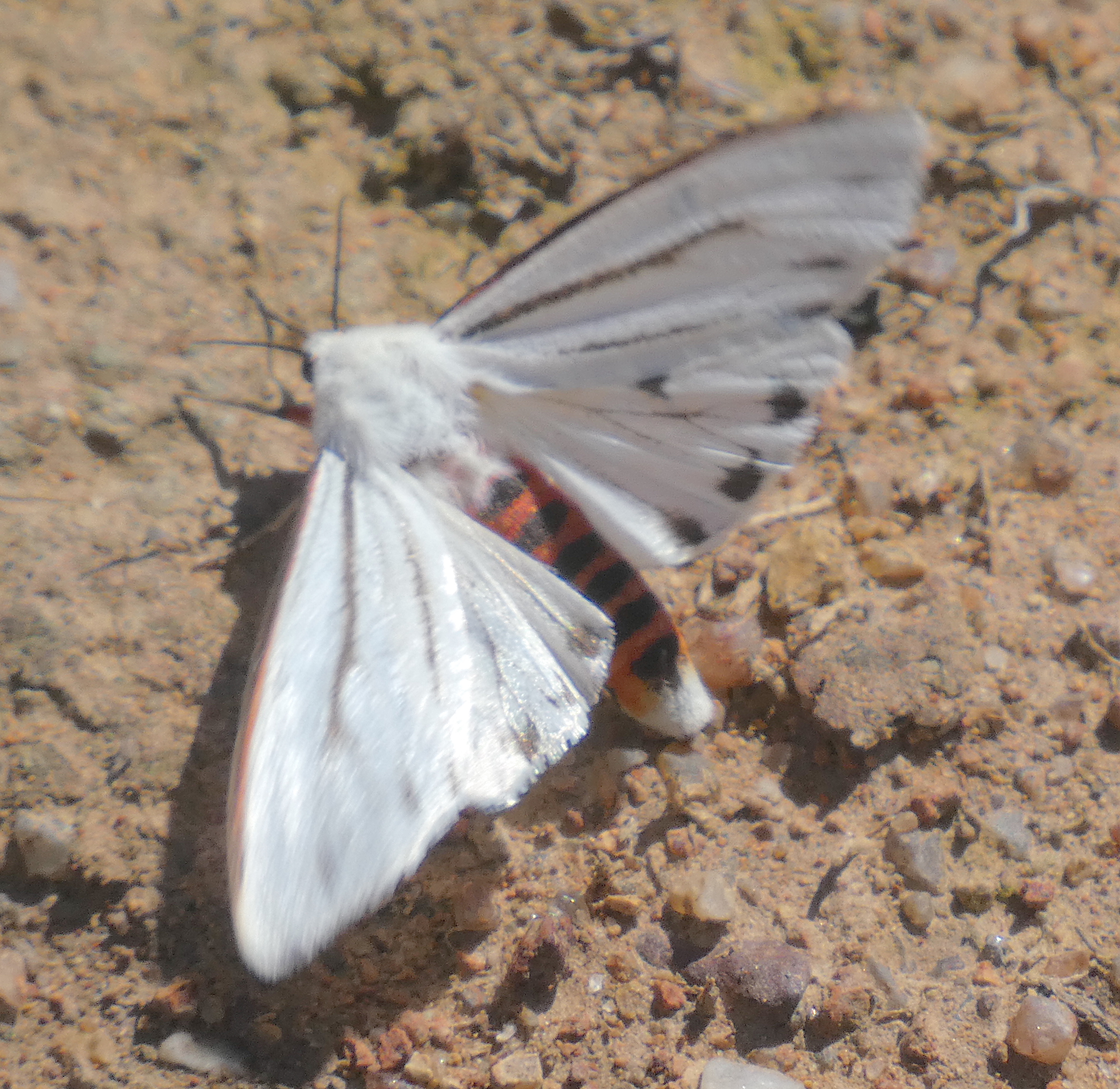 white tiger moth 1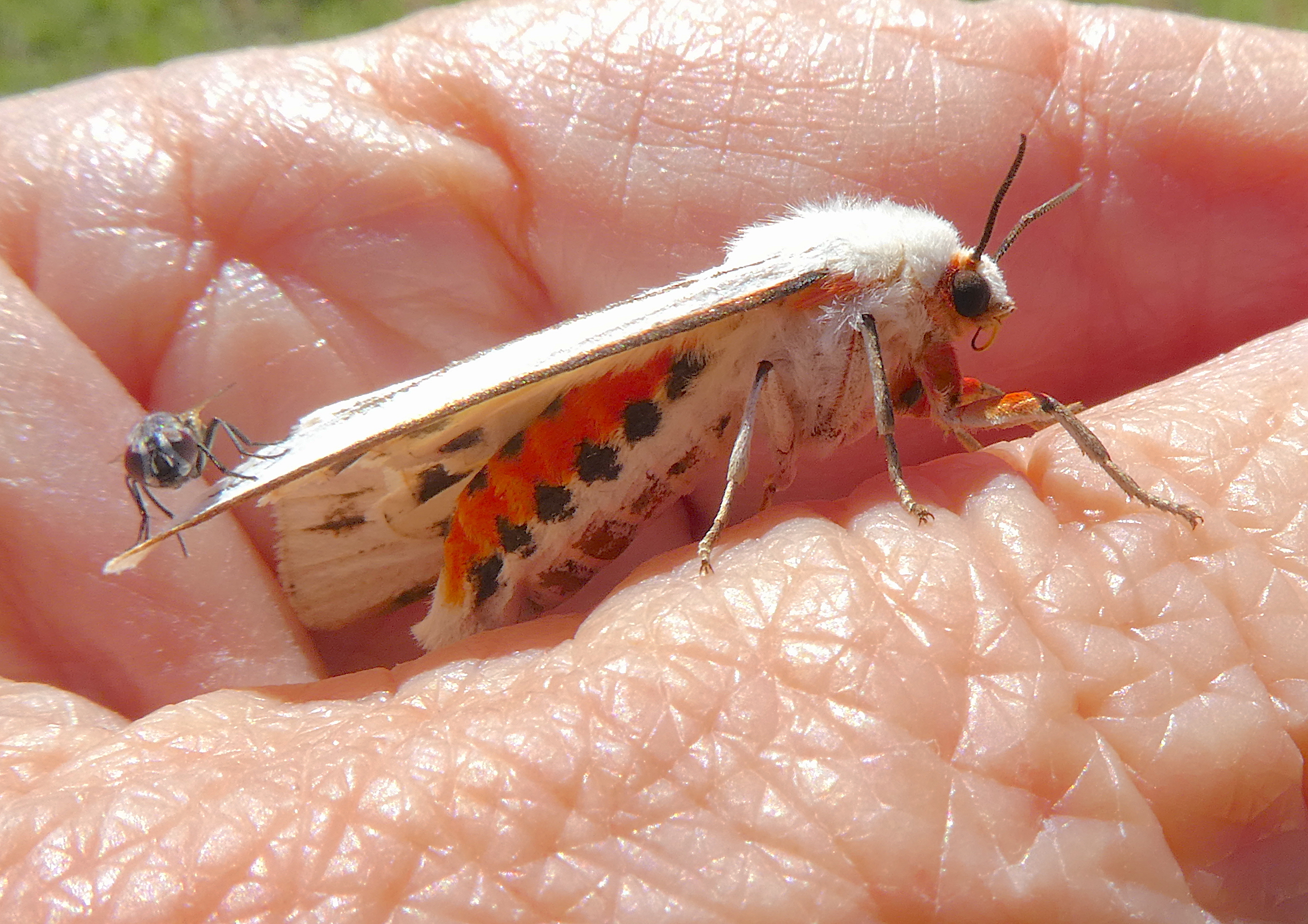 white tiger moth 2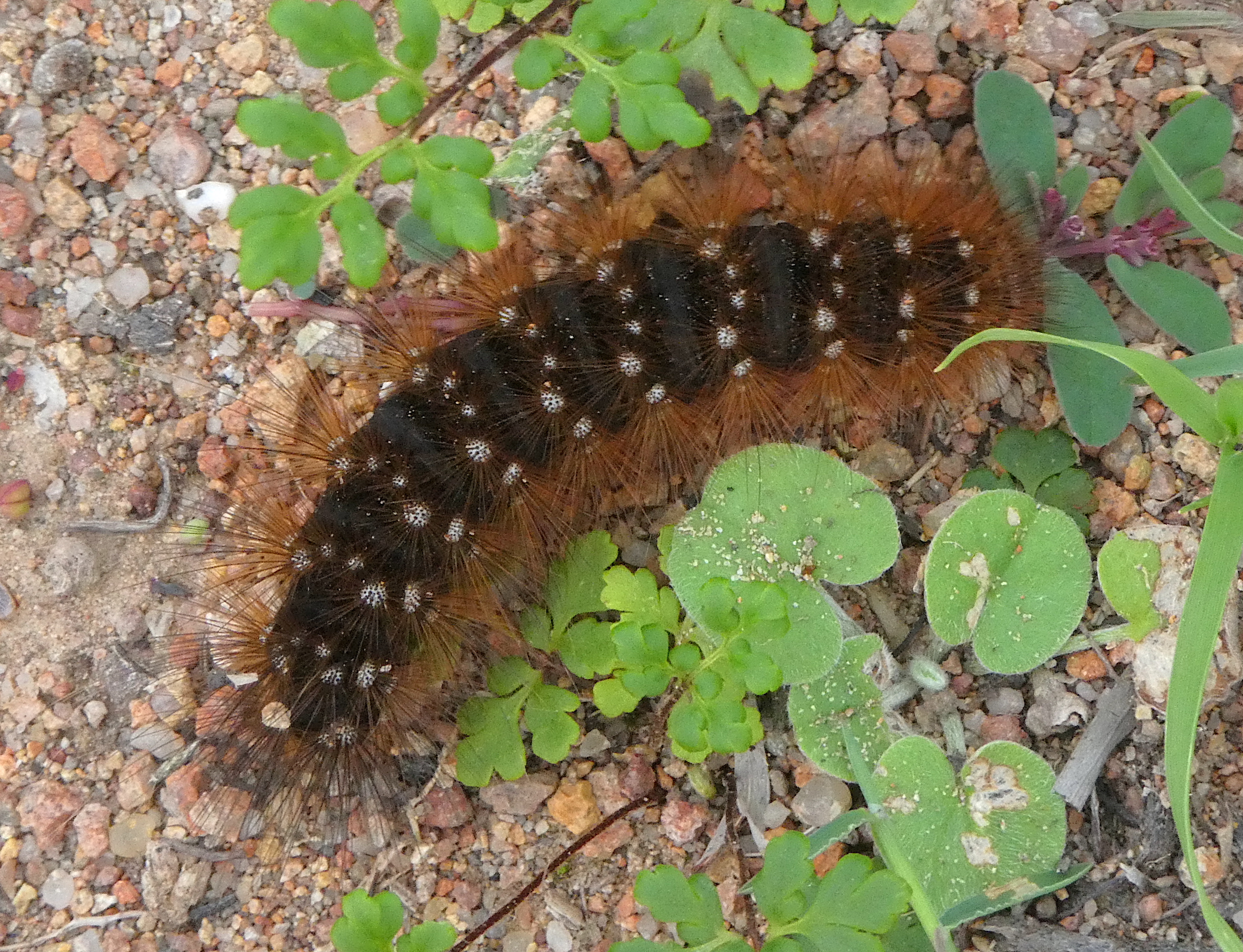 the white tiger moth has a brown hairy caterpillar similar to this one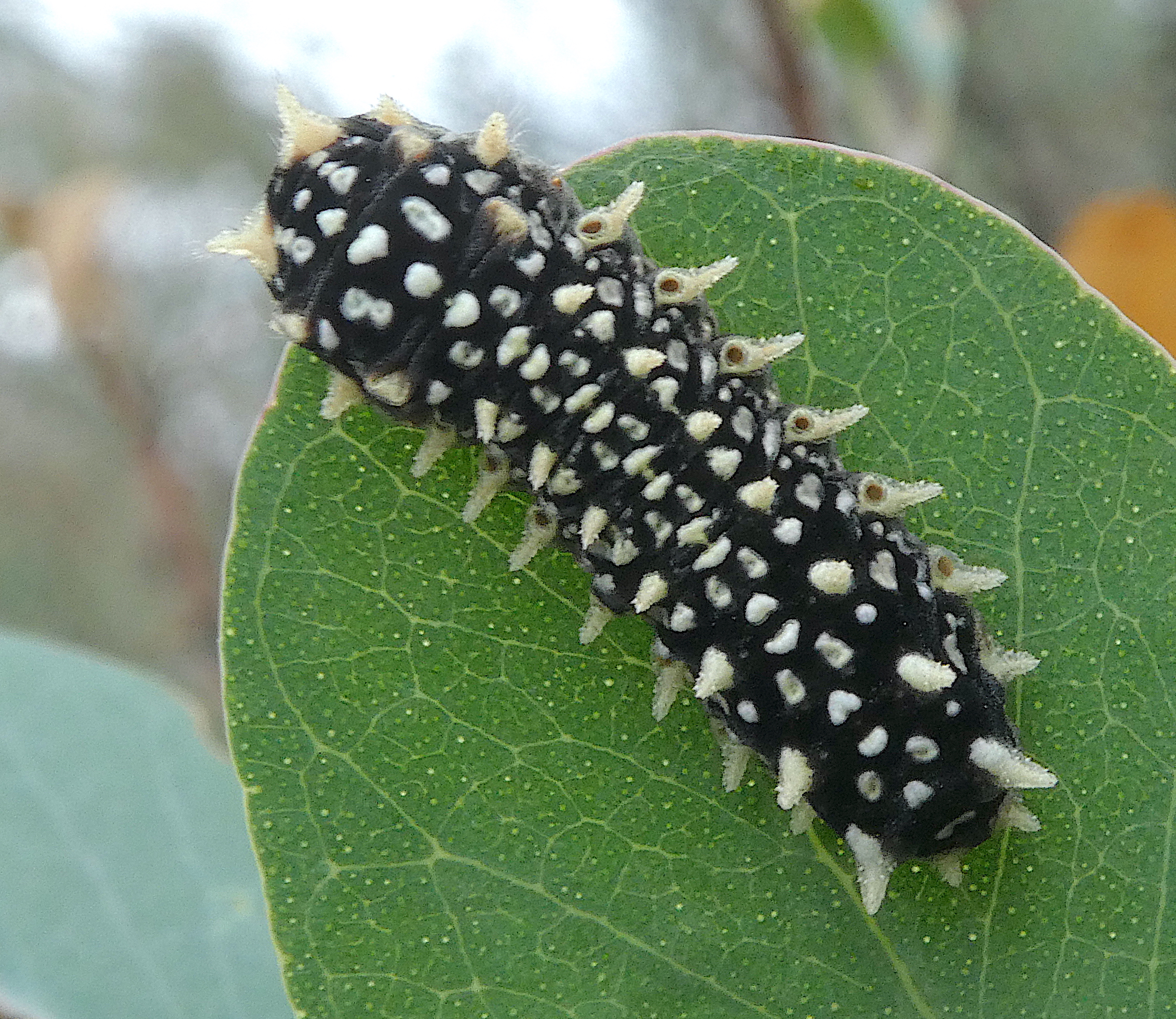 stinging cup moth 1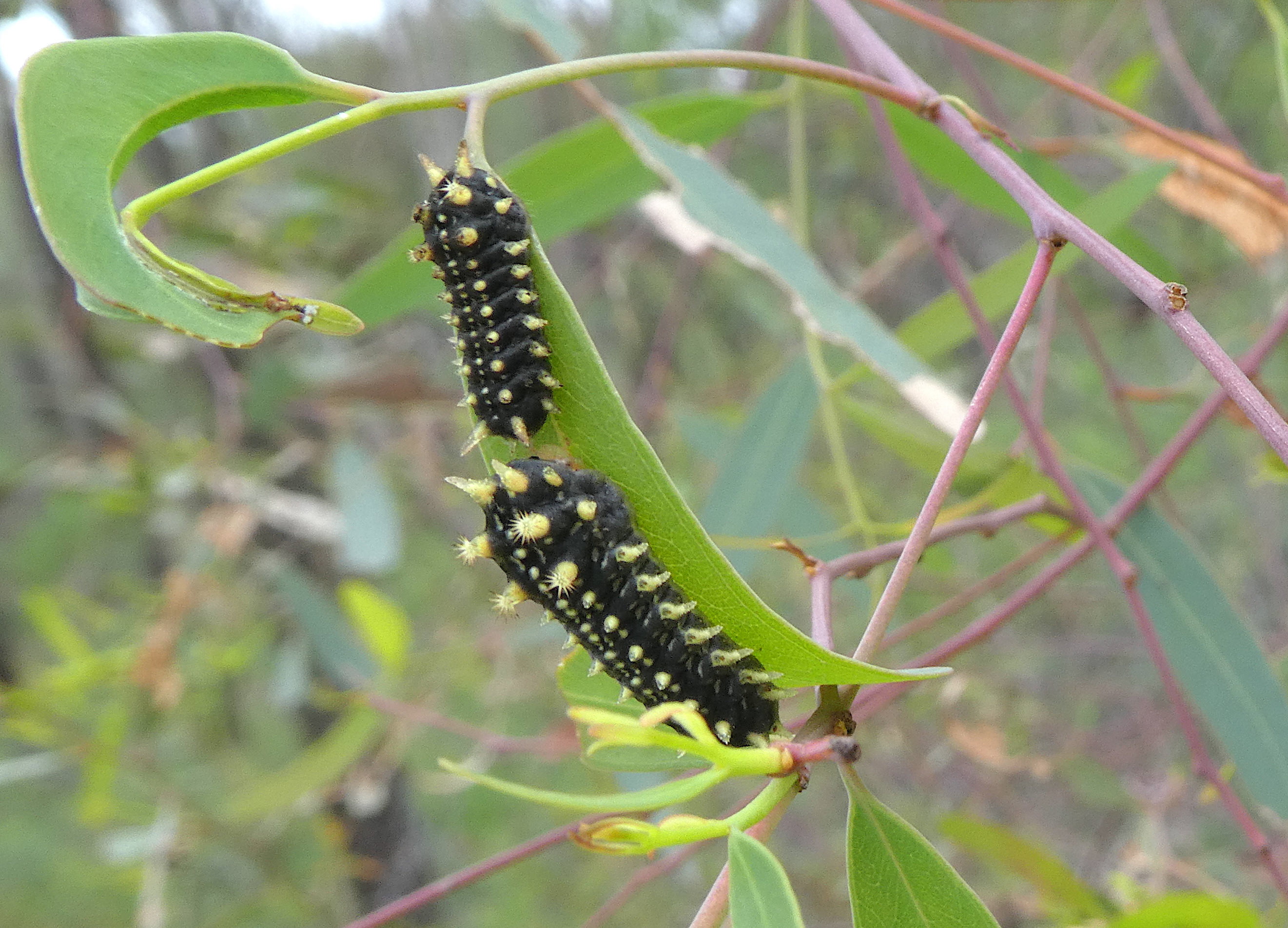 stinging cup moth 2
MORE CATERPILLARS TO COME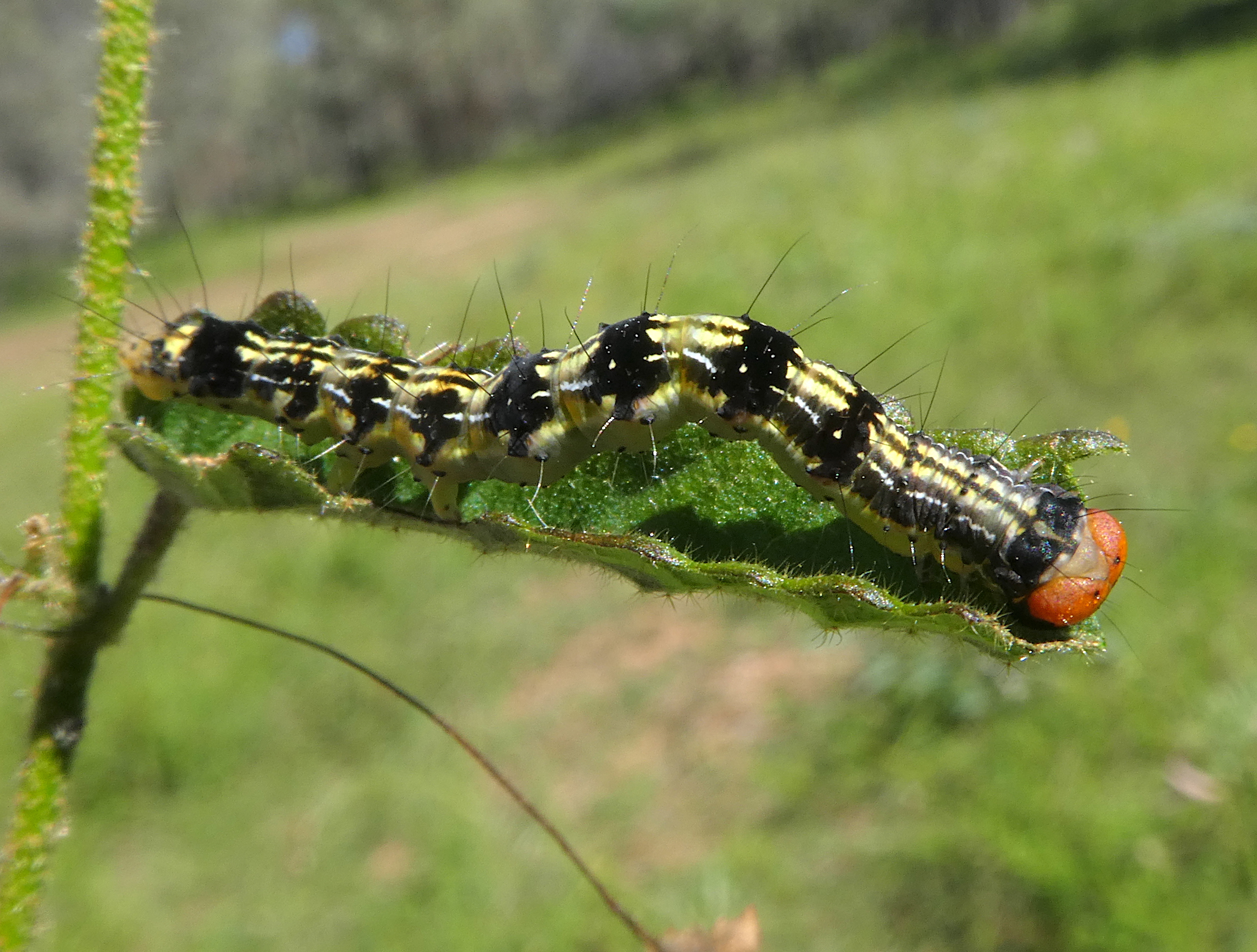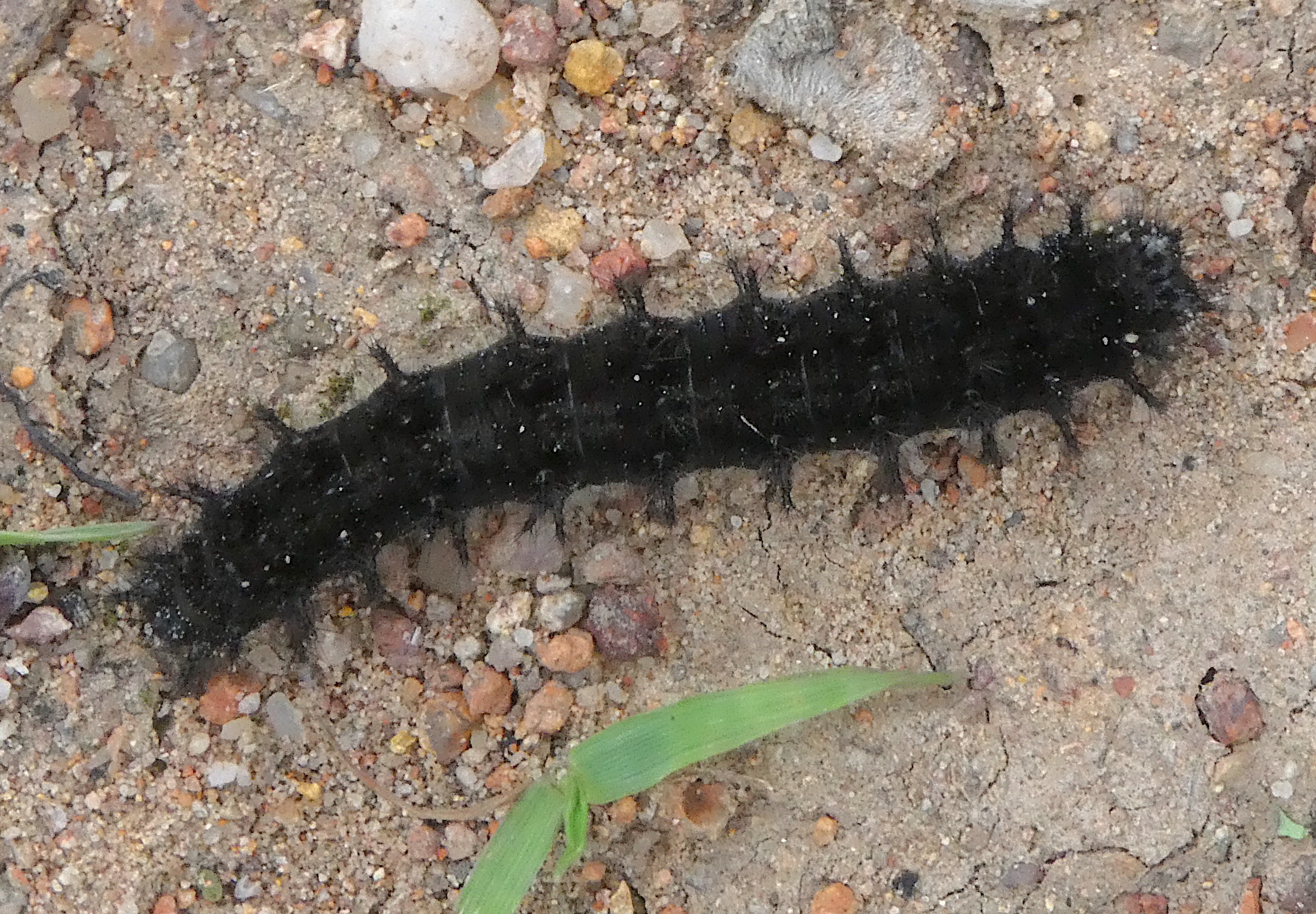 black spikey caterpillar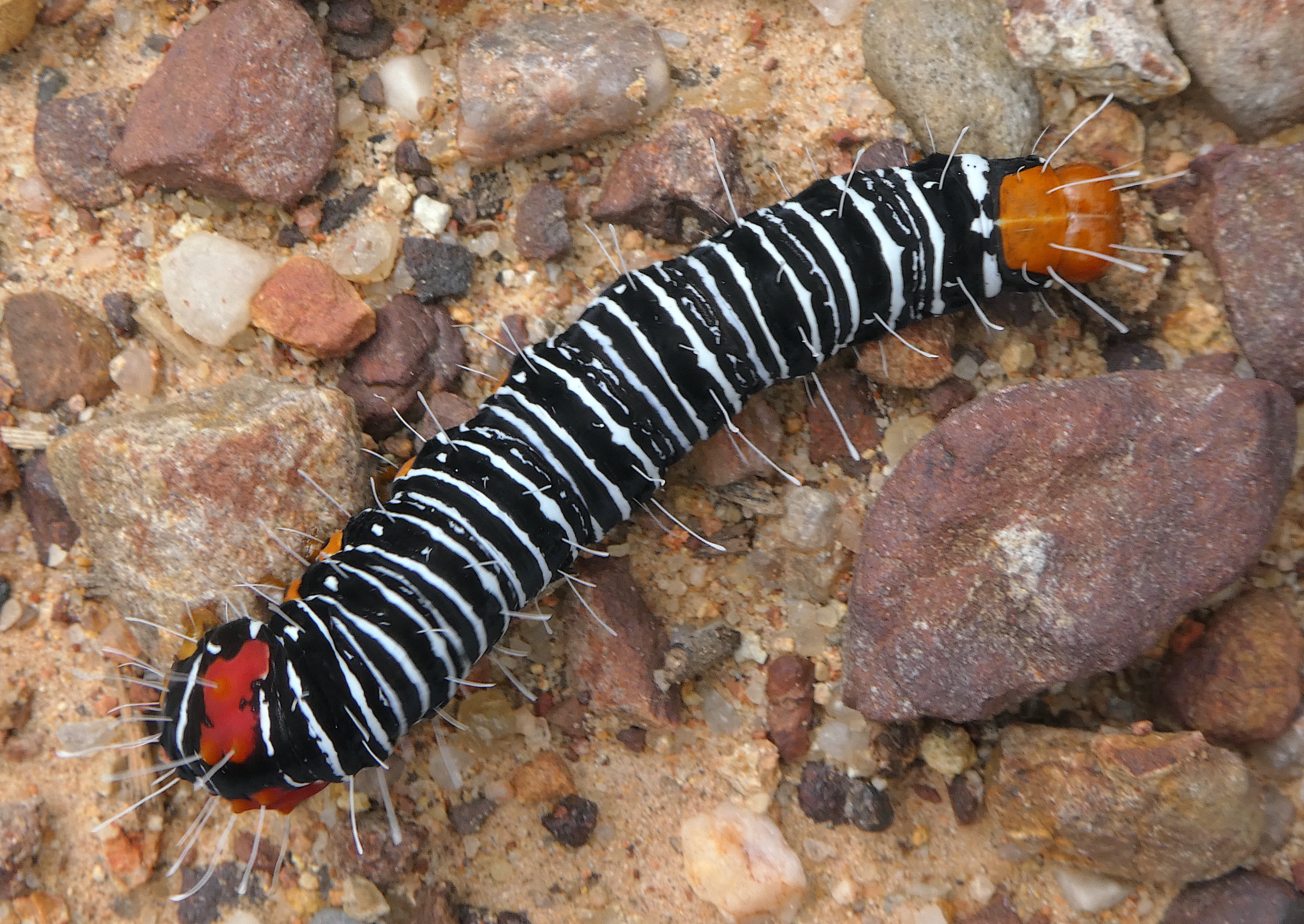 caterpillar of Mistletoe Day Moth
the moth looks like this: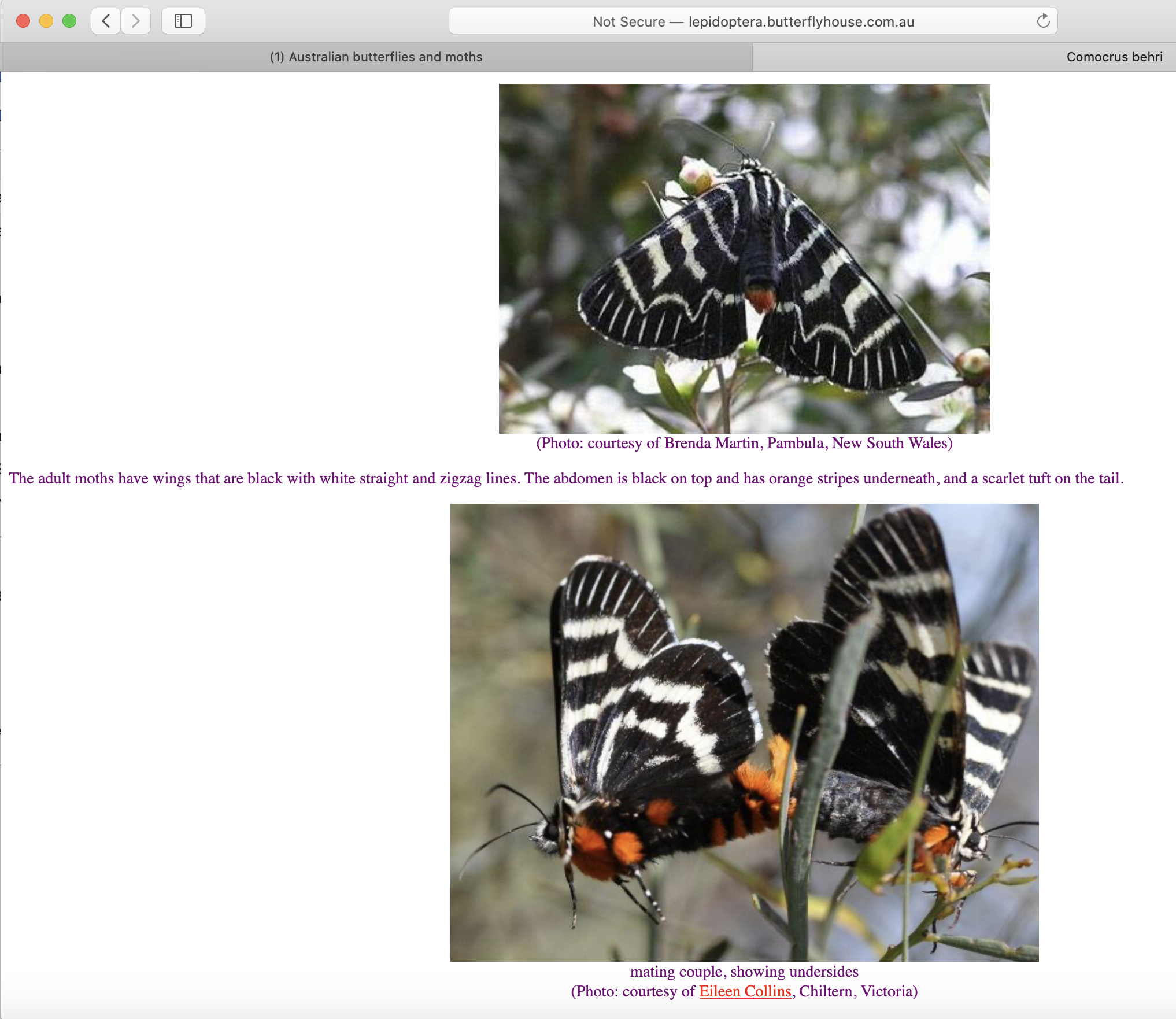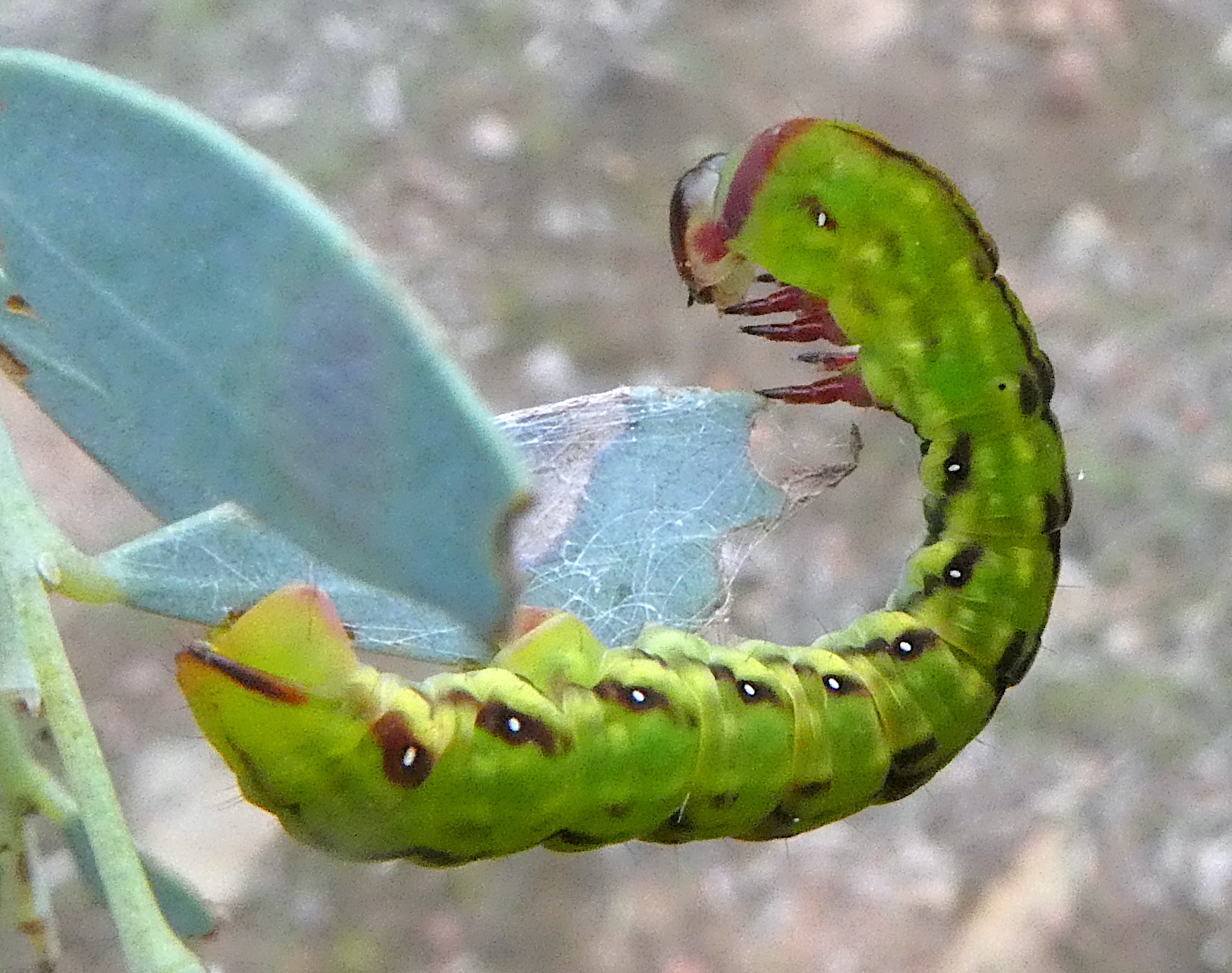 small green caterpillar 'peppermint twist'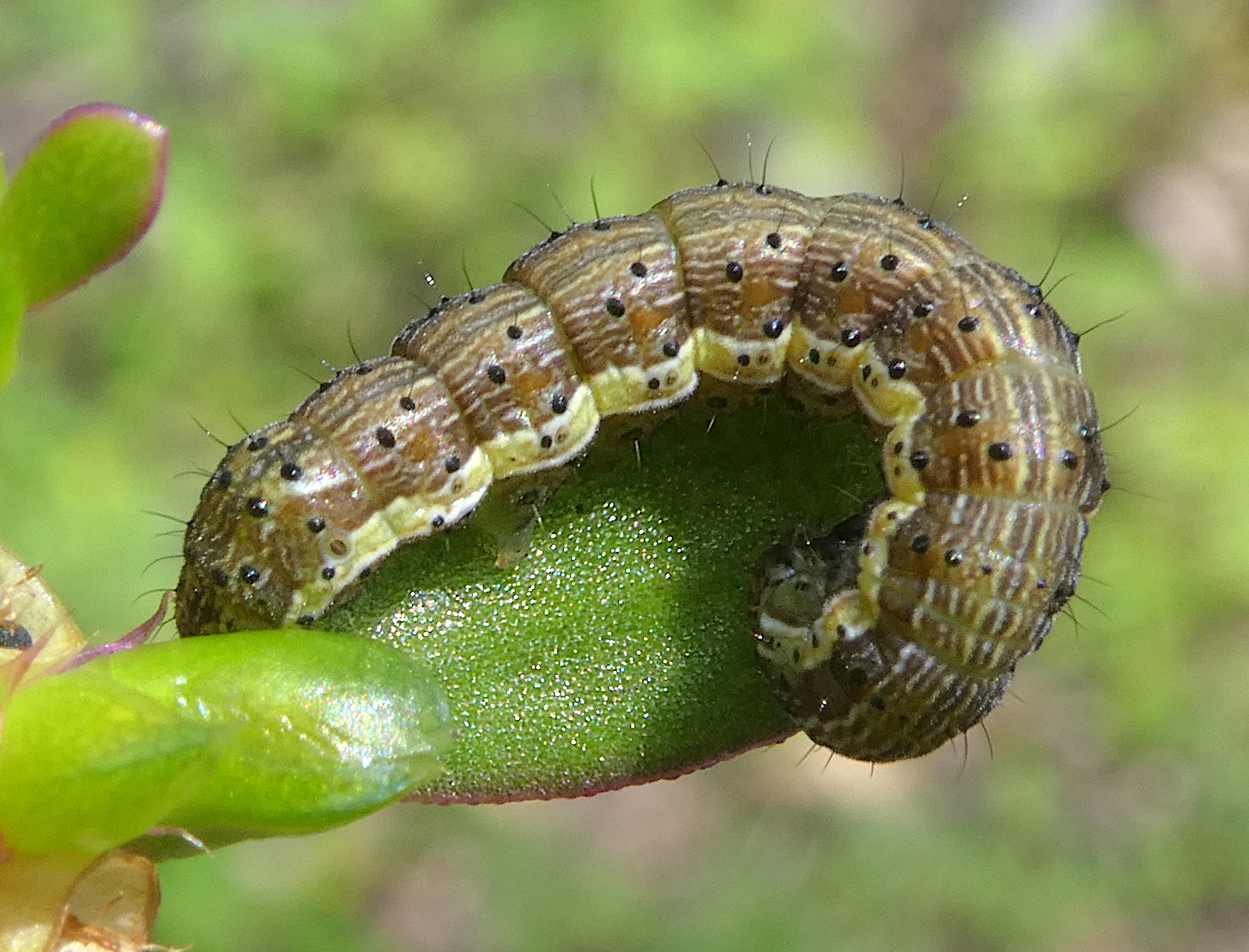 small brown caterpillar on purslane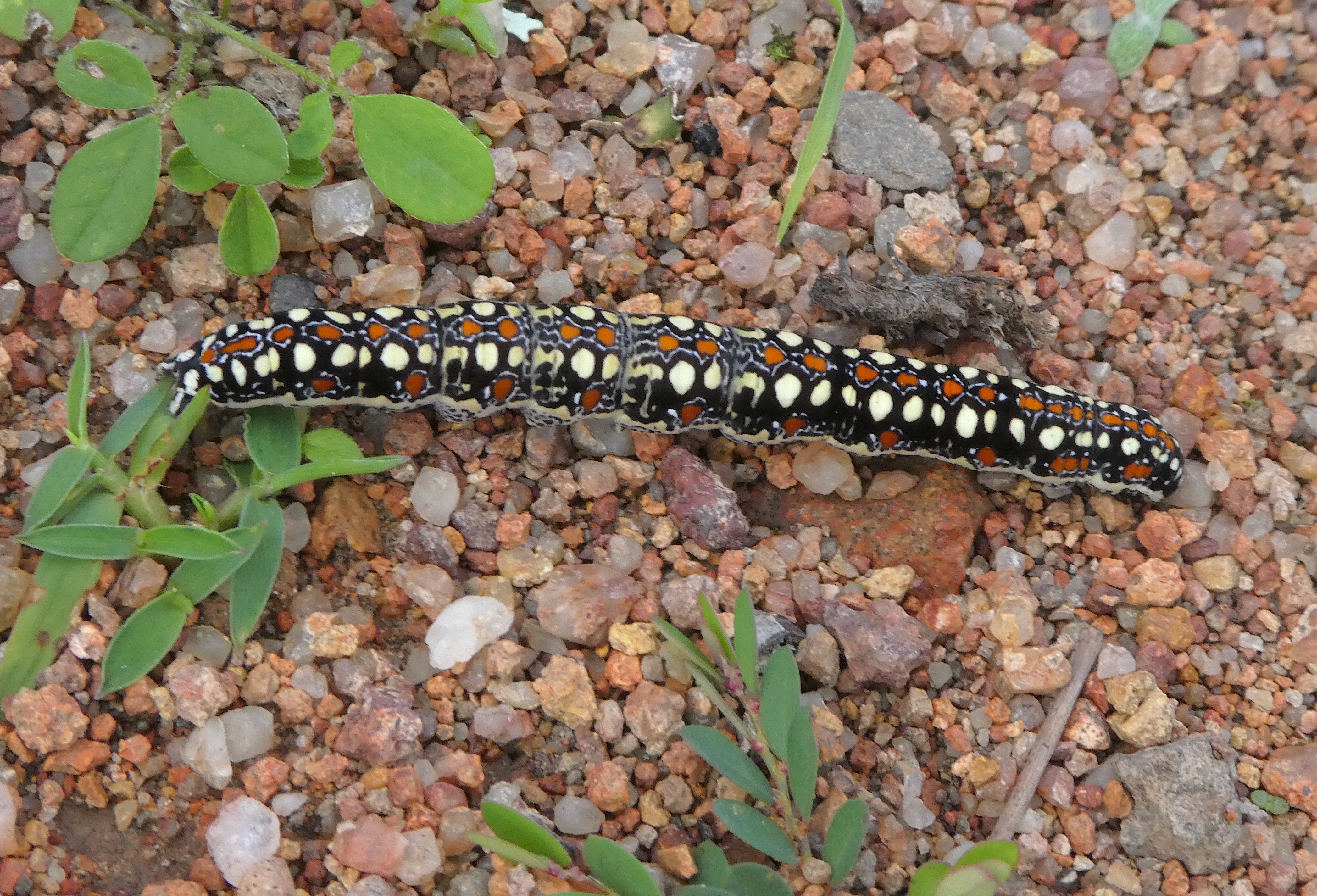 like a dot painting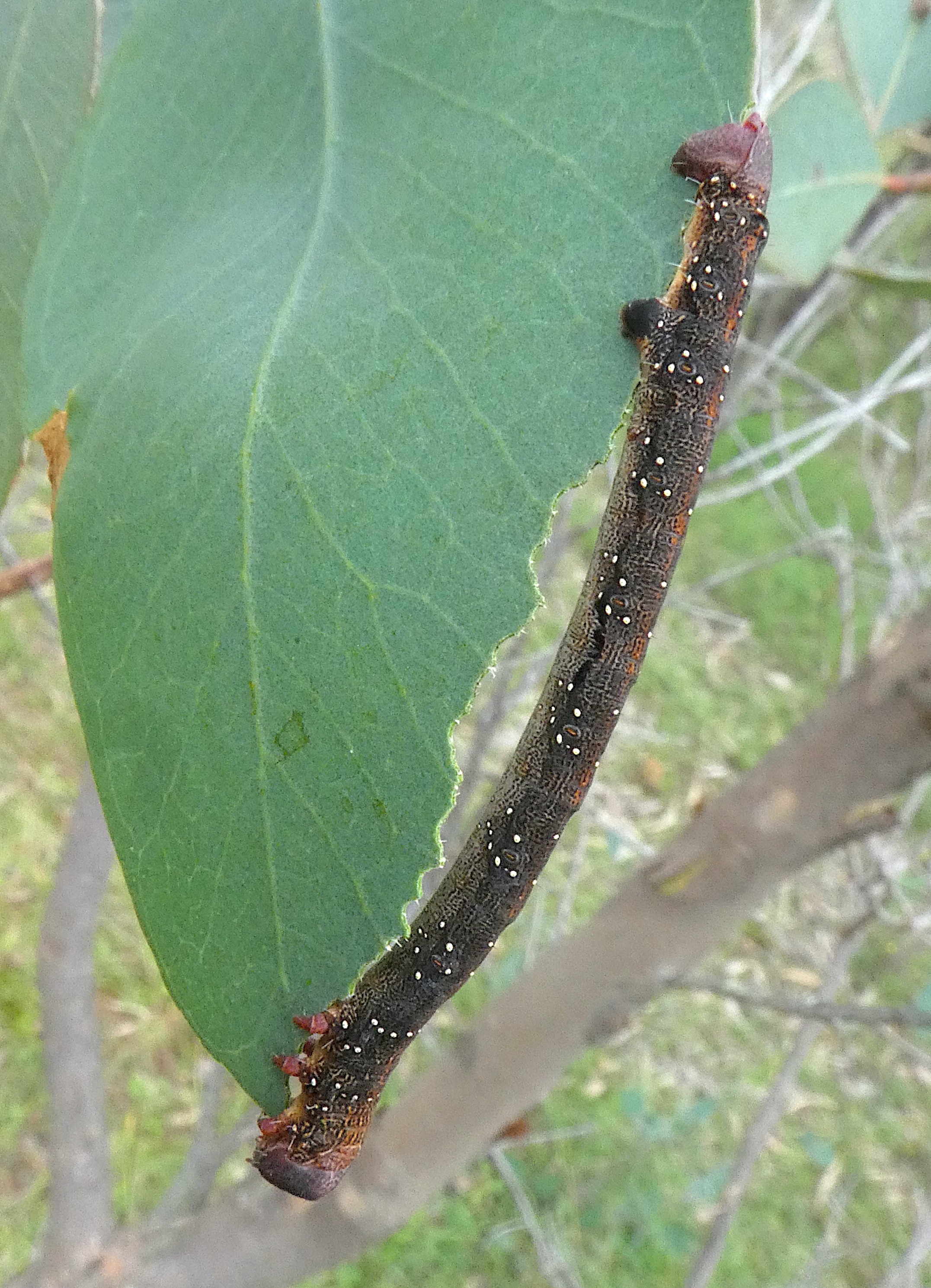 like a starry night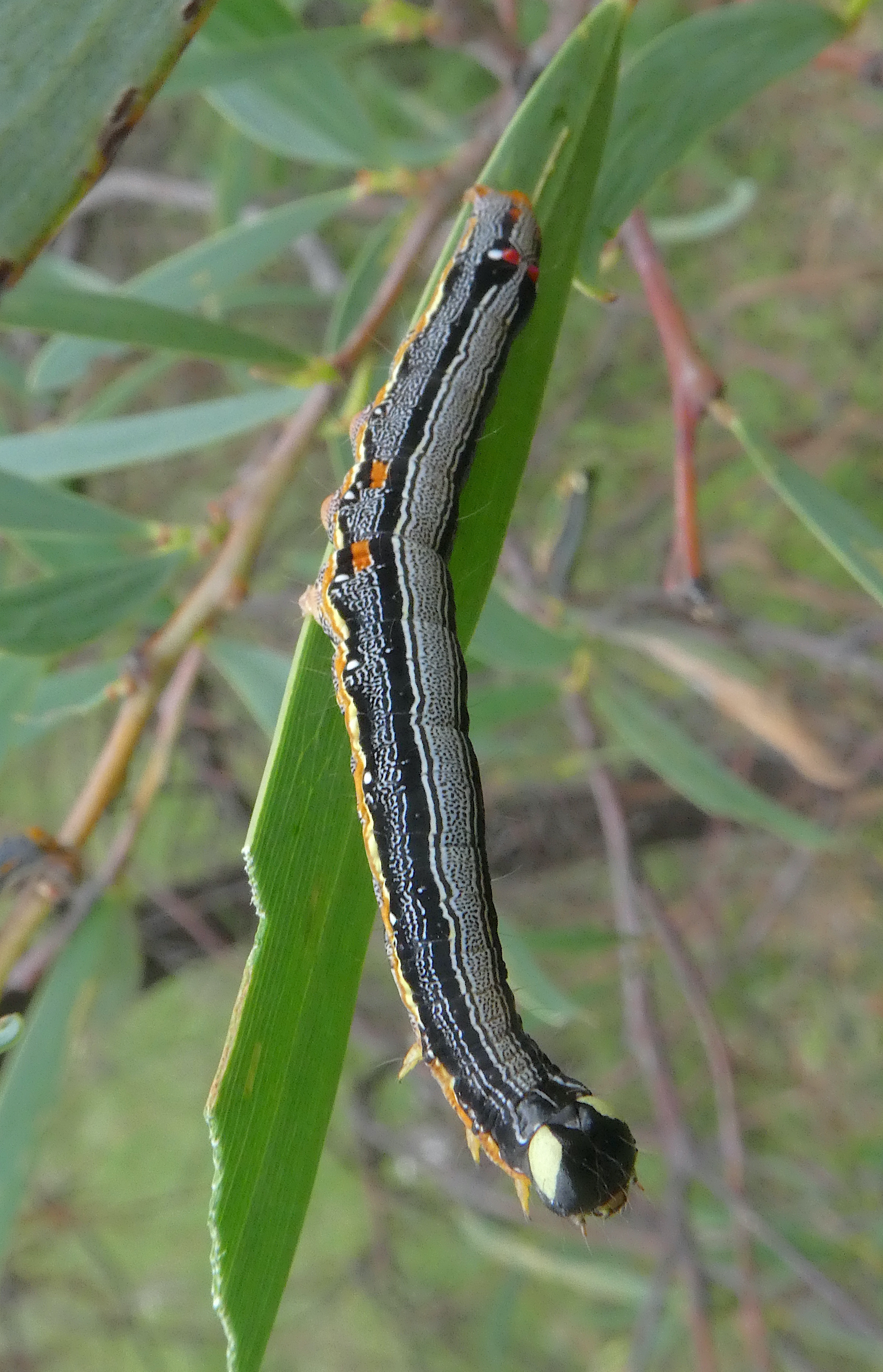 like striped mattress ticking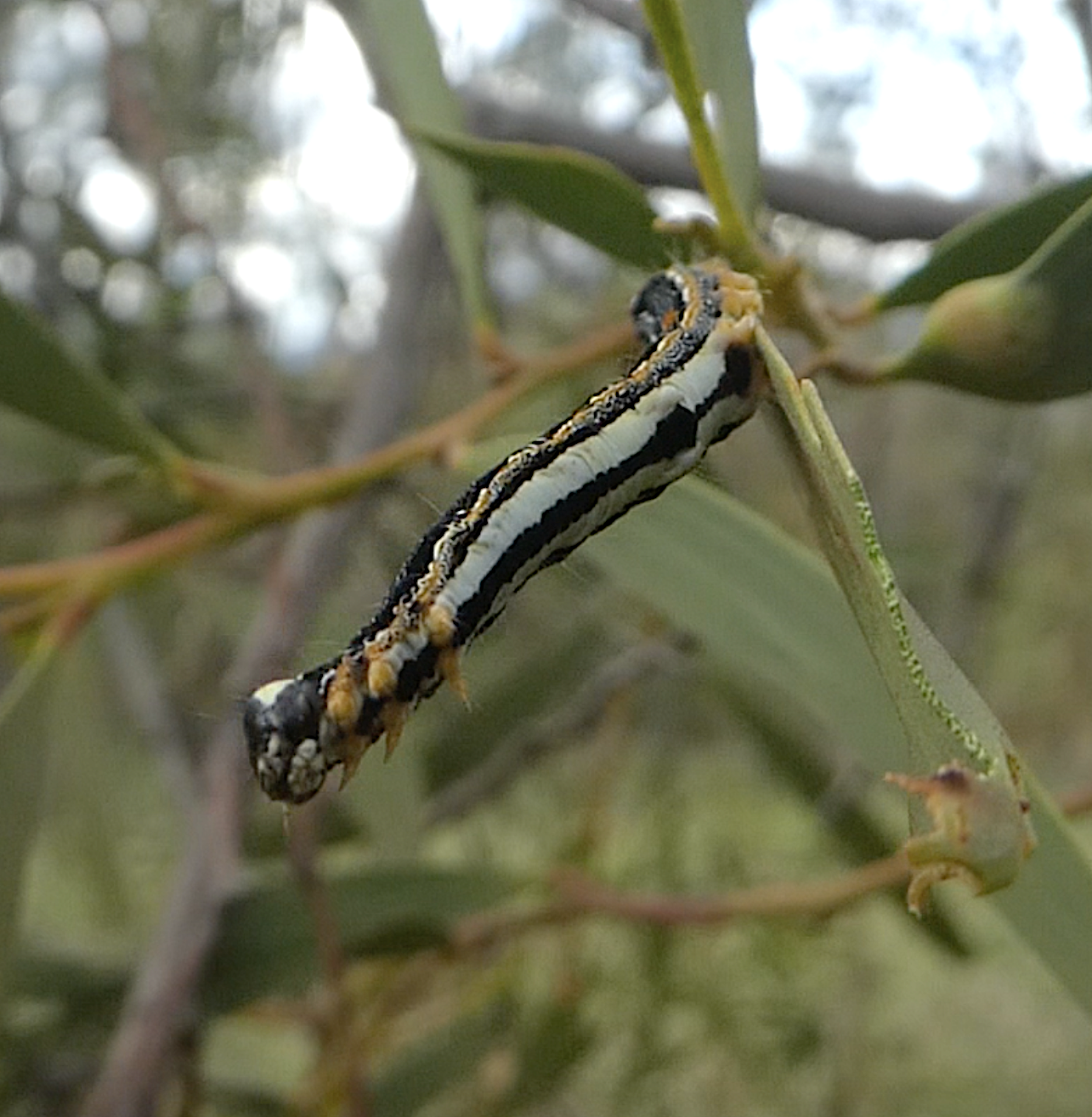 underside of the striped mattress ticking one