Videos of bird behaviour
Filmed and produced in Capertee Valley NSW by Vicki Powys, uploaded to YouTube on Birds in Backyards channel (BIBYTV).  Camera: Panasonic Lumix DMC-TZ80, production on iMac computer using QuickTime Player and iMovie.
SPOTTED PARDALOTES PART 2
(Summer 2021-22) A pair of Spotted Pardalotes re-nested and produced five fledglings.
Uploaded to YouTube 10 March, 2022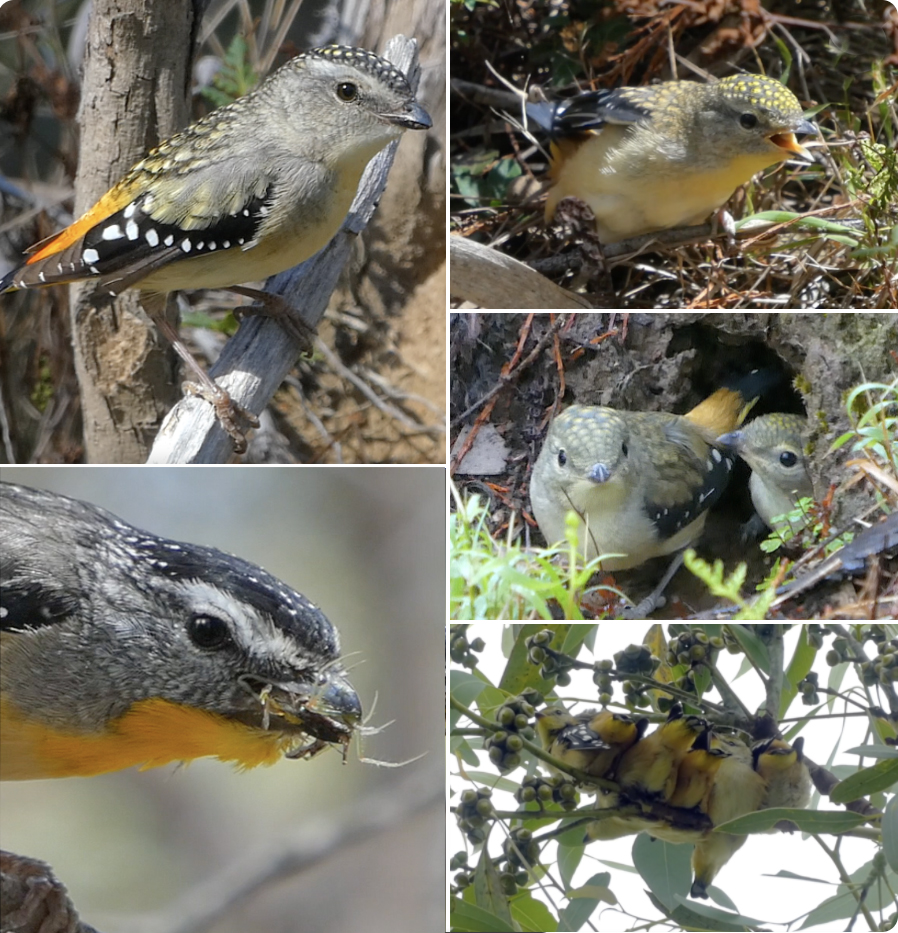 SPOTTED PARDALOTES PART 1
(Spring 2021) A pair of Spotted Pardalotes built their nest and successfully raised three fledglings.
Uploaded to YouTube 27 November 2021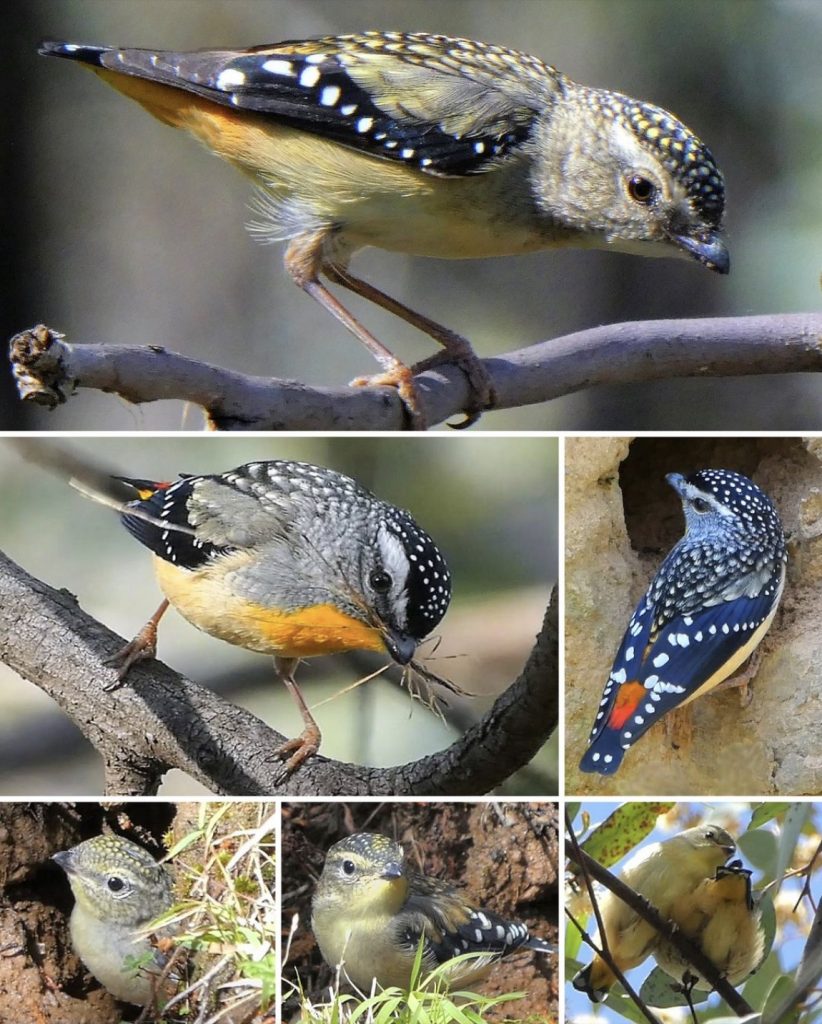 EIGHT BIRDS
Breeding activities in spring 2020 of Grey Fantail, Brown Thornbill, Buff-rumped Thornbill, Yellow-rumped Thornbill, Weebill, Superb Fairy-wren, Silvereye, Eastern Yellow Robin.
7-minute video uploaded to YouTube 15 July 2021: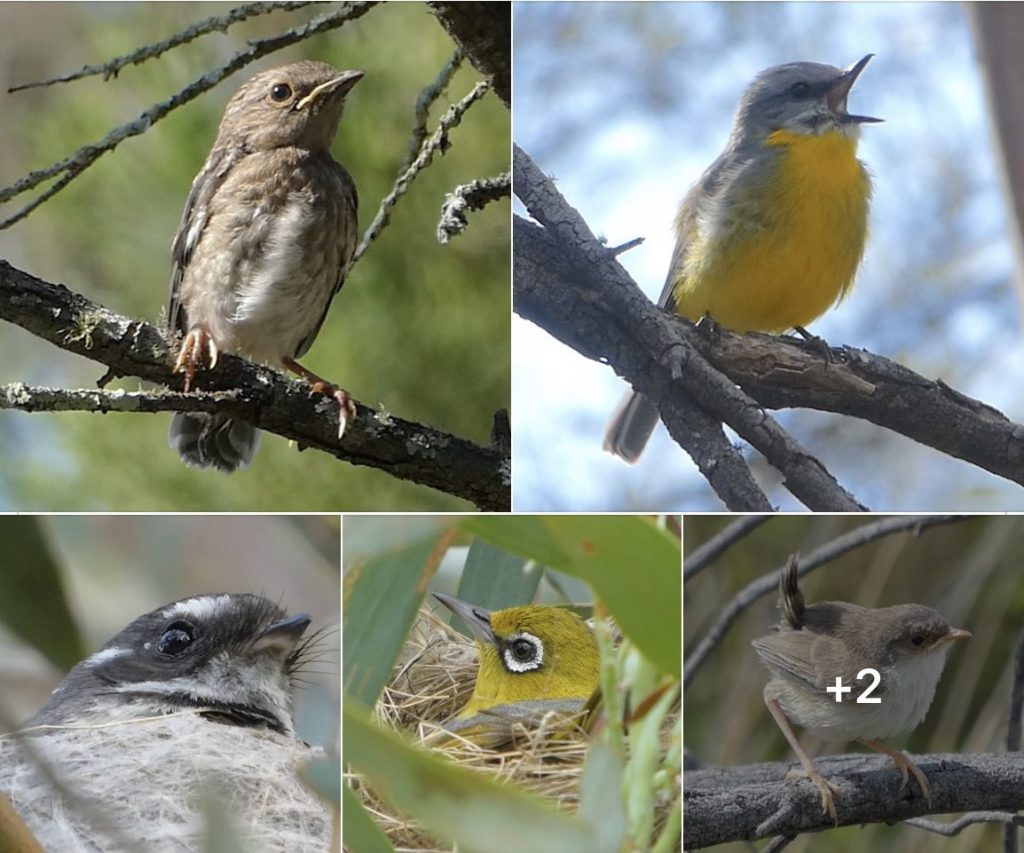 RED-CAPPED ROBINS
(July 2021) You might like to view my latest video on Red-capped Robins in Capertee Valley, which has just been uploaded to YouTube by Darren Broughton of BIBYTV. I filmed this lovely pair of robins with their cute and hungry fledglings in the spring of 2020. I hope you enjoy it! https://youtu.be/odQjc2Xfl90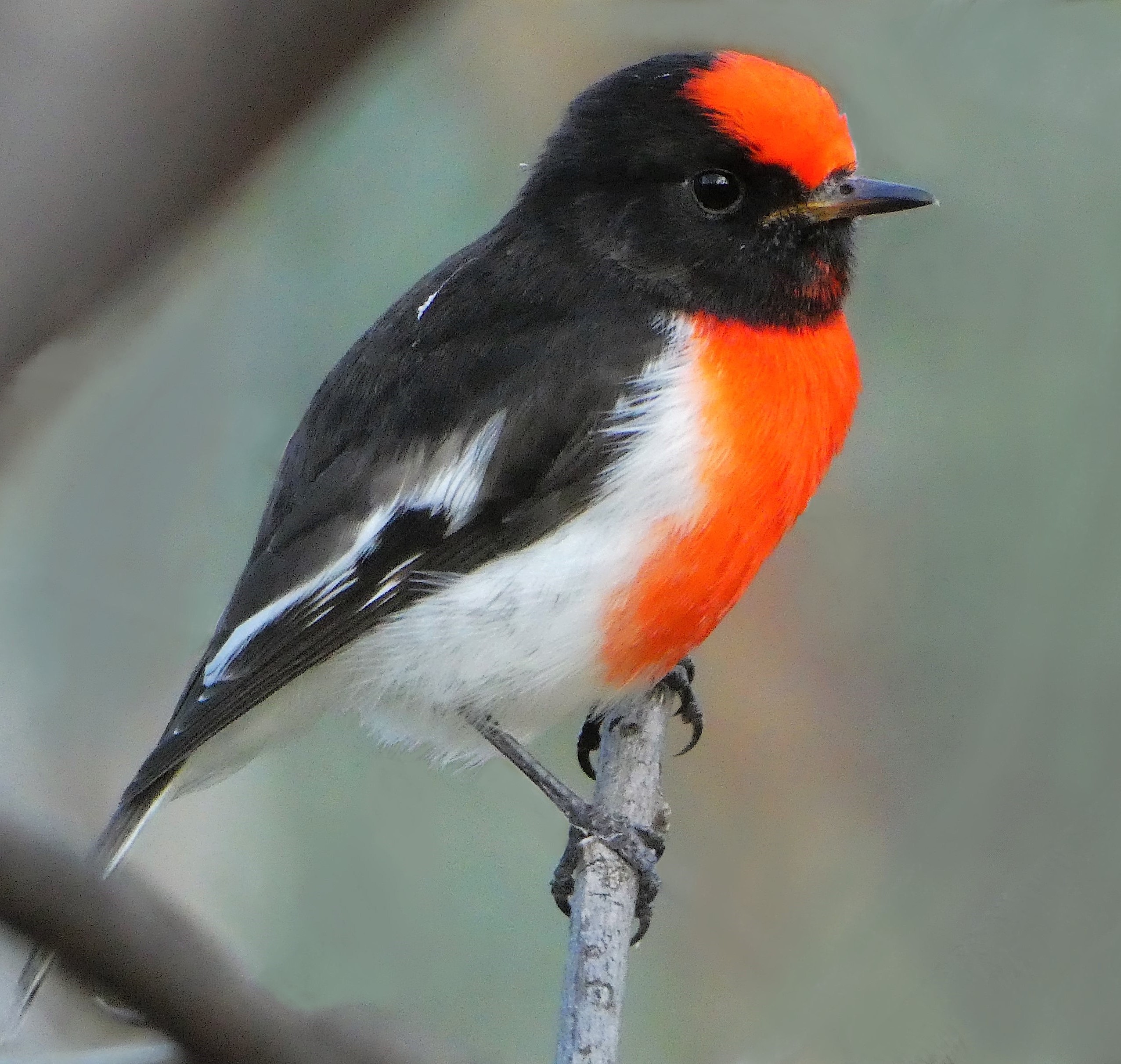 SPECKLED WARBLERS at the nest
(October-November 2019) An in-depth look at a ground-nesting bird with a sweet song. See my article in Australian Wildlife Sound Recording Group journal, Speckled Warbler article in Audiowings June 2020
And a video here:
Uploaded to YouTube August 9, 2021.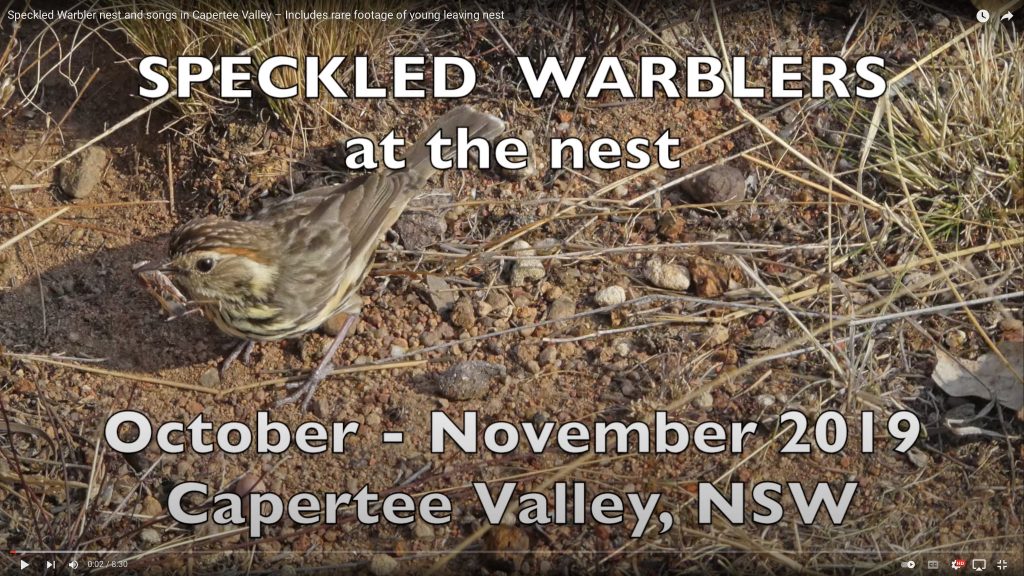 SPECKLED WARBLERS versus GOANNA
(October 2020) Two Speckled Warbler nestlings flew from the nest as a big goanna approached!
Uploaded to YouTube 23 October 2020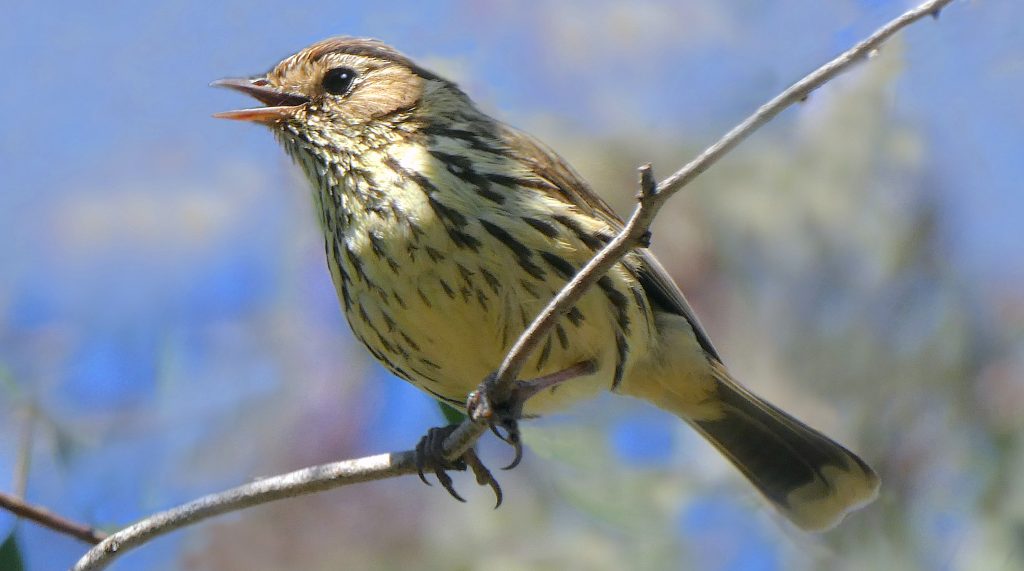 VARIED SITTELLAS – from eggs to fledglings
(August-September 2020) Scenes at the nest and of a fledgling. Uploaded to YouTube 5 October 2020.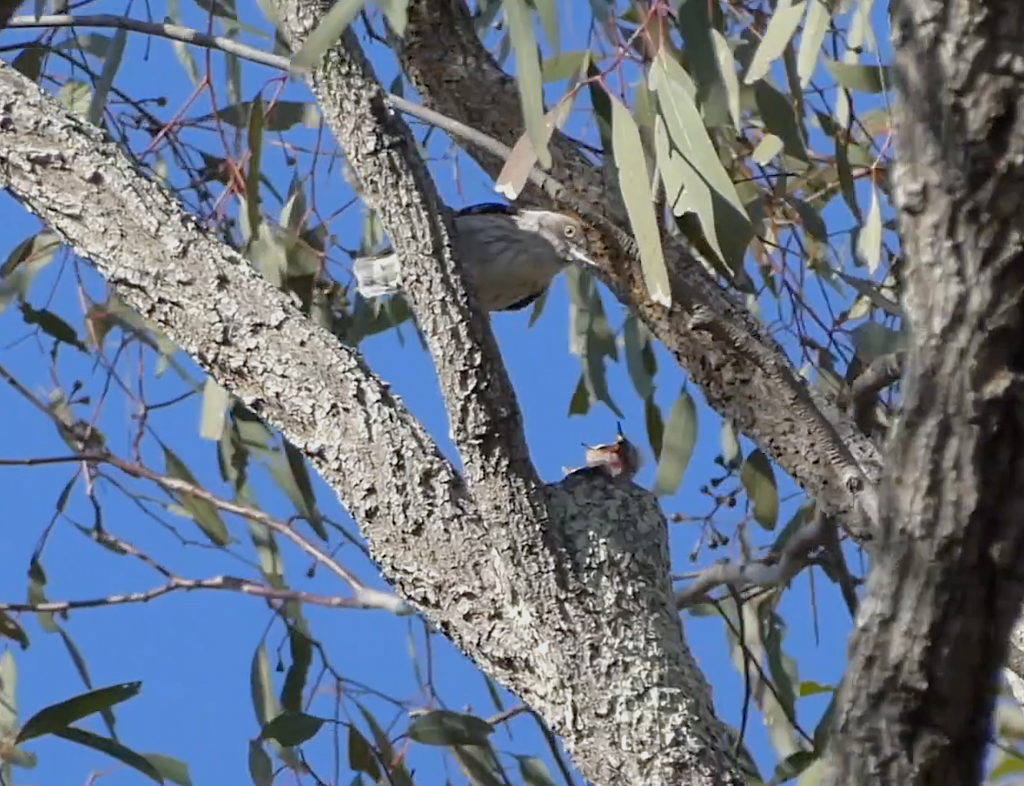 STRIATED THORNBILLS – song and nest building
(spring 2020) Female does most of the nest building, and the male sings a very high pitched song to her as she incubated the eggs. Uploaded to YouTube 26 November 2020.